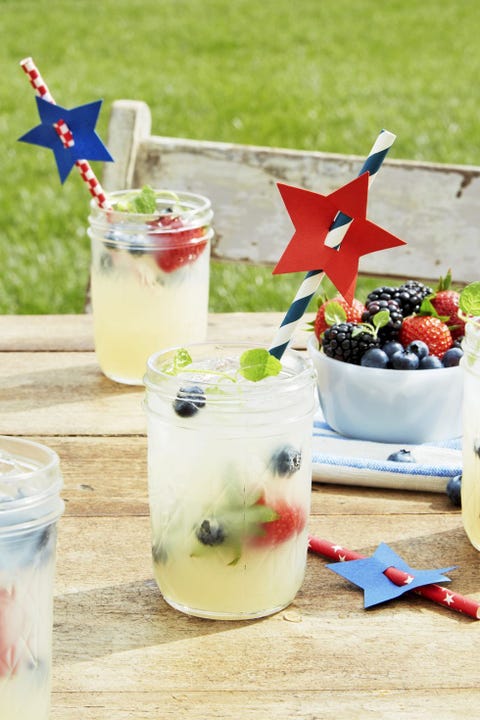 Give your summer lemonade patriotic flair with red and blue berries.
Serving Size: 7
Ingredients:
1 1/2 c. 

sugar

1 1/2 c. 

fresh lemon juice (from about 10 lemons), plus 2 lemons, sliced

Berries and fresh mint sprigs, for serving
Directions:
In a small saucepan, combine sugar and 1 1/2 cups water; bring to a boil. Reduce heat and simmer until the sugar dissolves, 3 to 4 minutes. Remove from heat and cool completely.
In a large pitcher, combine lemon juice, 1 1/2 cups sugar syrup, and 4 cups cold water (add remaining sugar syrup to adjust sweetness, if desired). Refrigerate until chilled.
Recipe and Photo Credit: Countryliving.com