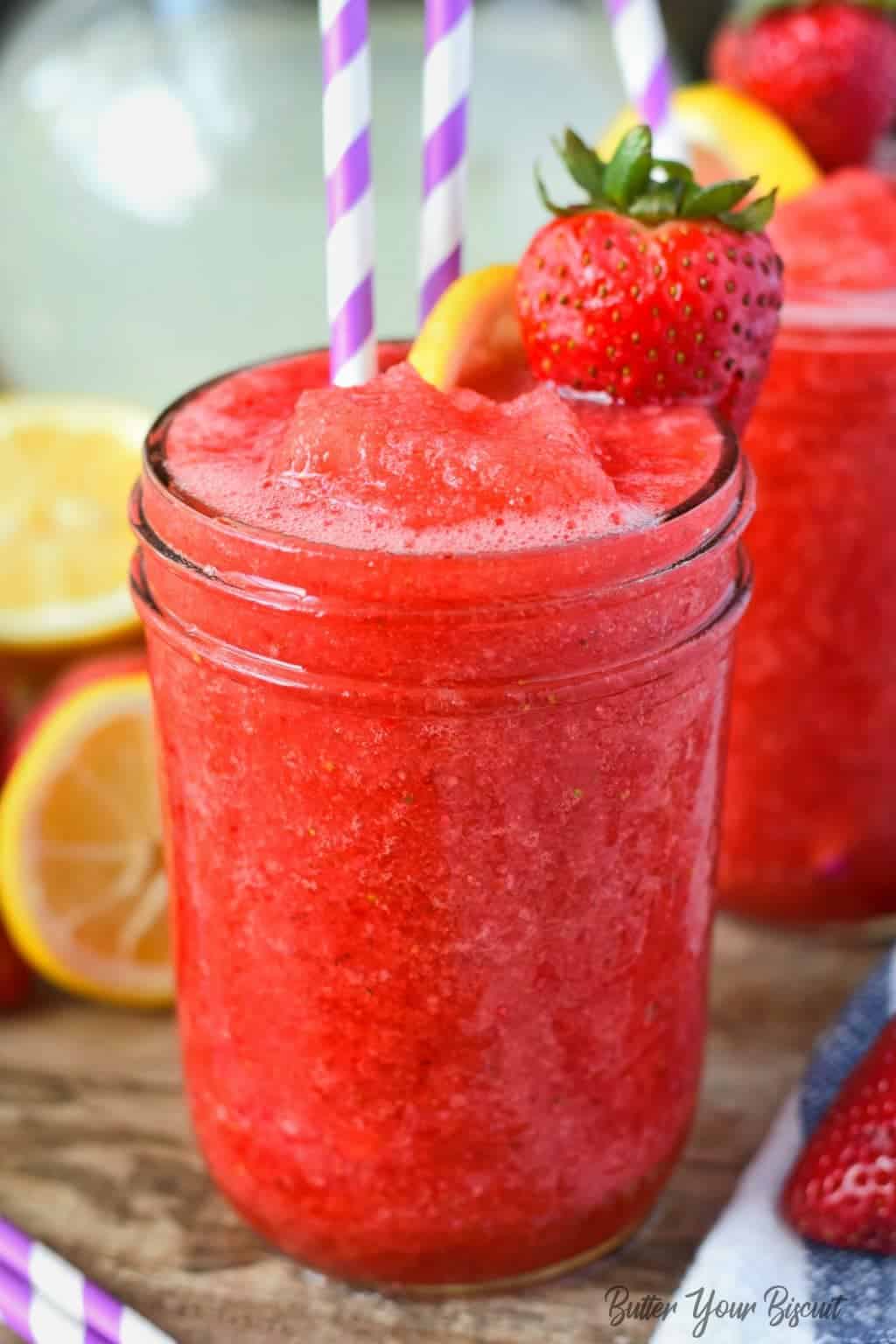 " Strawberry lemonade vodka slush is a fruity, refreshing drink. So perfect for summer!" – butteryourbiscuit.com
Serving Size: 3-4 
Ingredients:
3 cups fresh strawberries
2 cups lemonade
2 tablespoon sugar (optional)
1 cup vodka
3 cups ice
strawberries and lemons for garnish
Directions:
Combine all ingredients into a blender. Blend until smooth. Serve immediately store any left overs in the freezer
Recipe and Photo credit: butteryourbiscuit.com
DISCLAIMER: We do not own any of these recipes. All rights are reserved to the creator linked above.
If you make any of these recipes please share and post them to Facebook and Instagram using the hashtag #grosvenormarketrecipes